REGISTERED ACUPUNCTURISTS
Experience the power of Acupuncture and its healing benefits first-hand.
Book an appointment with a trained Acupuncturist today!
Therapy Now
Newton Surrey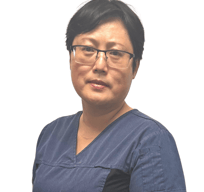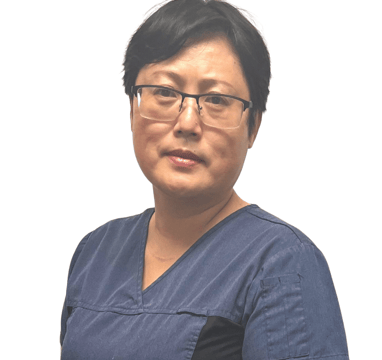 Tina is currently accepting new patients.

Tina is a highly experienced, knowledgeable acupuncturist with combined experience of more than 30 years of practice in Chinese Medicine and Acupuncture. Tina has been an acupuncturist in Canada since 2014.. Her many years of experience has given her a vast knowledge of how the human body functions. Tina assess each patient and then provides a variety of treatments such as needling, acupressure, cupping, and massage techniques to skillfully optimize each patient's treatment. She is focused and passionate about improving people's lives and hopes that she can make an impact on as many people as possible. Tina has been treating at Therapy Now, Surrey Newton since 2020.
我们的针灸师 有超过20年的本地和中国工作经验 在therapy now .所有的针灸师都是 在CTCMA 注册的 . 我们仅 雇佣有经验的专业的和高水平的针灸师 给您提供 安全有效 的治疗. 我们给您的治疗是一对一的 . 针灸师根据对您状况的评估 . 给予您有目的的治疗.最大限度缓解您的不适 我们的针灸师 还会根据您的情况需要在您的治疗过程中选用 拔罐 刮痧 推拿 等其他治疗方法,最大限度缓解您的病痛.
Spoken Languages: Mandarin and English
Surrey Newton,
Acupuncturist (R.Ac)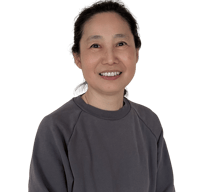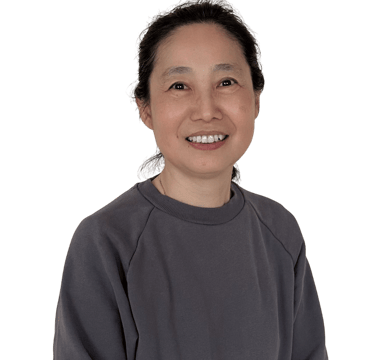 Surrey Newton,
Acupuncturist (R.ac)
Lin is currently accepting new patients.
Biography coming soon...
Spoken Languages: Mandarin and English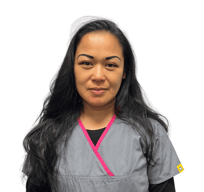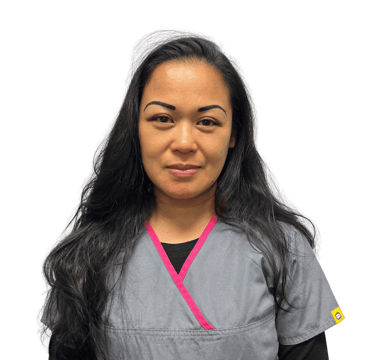 Surrey Newton,
Acupuncturist (R.ac)
Leila is currently accepting new patients.
Leila is a registered member of the College of Traditional Chinese Medicine Practitioners and Acupuncturist of British Columbia. She completed her Acupuncture diploma from Tzu Chi International College of Traditional Chinese Medicine. Being driven by her commitment to constantly better herself, she is currently training to incorporate herbal medicine in her practice with the Doctor of Traditional Chinese Medicine education from the same institution.
Spoken Languages: Tagalog and English
Therapy Now
Newton Surrey
"No one said it was going to be easy, they just promised it would be worth it."
Book a counselling appointment with an experienced counsellor.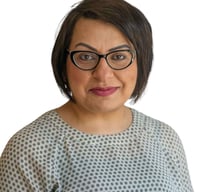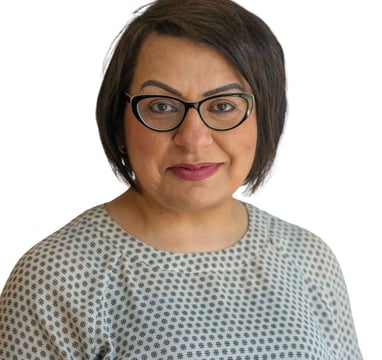 Surrey Newton,
Clinical Counsellor
PARM IS ACCEPTING NEW PATIENTS
With a strong belief that everyone benefits from attentive and empathetic listening, Parm Parmar, a counselor with over two decades of experience, adopts a holistic and client-centered approach, tailoring strategies to meet each individual's unique needs and aspirations. With 21 years of practice, Parm Parmar brings a wealth of expertise and insight to her work. She graduated from Adler School Of Professional Psychology in 2003, further enhancing her skills and knowledge.
A cornerstone of Parm's practice involves cultivating a secure, all-encompassing atmosphere, where individuals are empowered to freely express their concerns, thoughts, and emotions. Recognizing the significance of fostering a warm therapeutic alliance, she collaborates closely with clients, facilitating a journey of positive growth and transformation. Services offered encompass individual, couples, and family counseling, all thoughtfully administered within a supportive and conscientious environment.
Parm Parmar eagerly looks forward to contributing to the journey toward a more promising future.
"A smooth sea never made a skilled sailor." - F. Roosevelt
"The world is full of suffering, and also full of the overcoming of it." - H. Keller
Spoken languages: Punjabi, Hindi, and English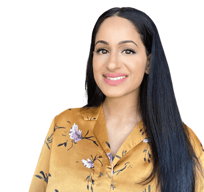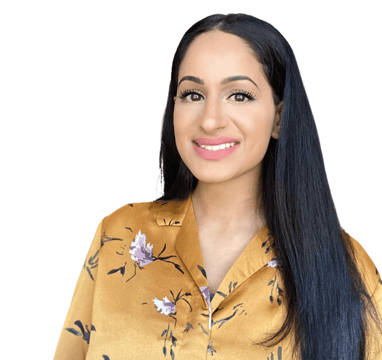 Surrey Newton,
Clinical Counsellor
SONIA IS NOT ACCEPTING NEW PATIENTS
Sonia is a Registered Clinical Counsellor and graduated with her Masters of Counselling Psychology Degree from Adler University. She has a wide range of training and experience working with adolescents, adults and families, and provides counselling services in both English and Punjabi.
Your mental health is impacted by the systems you live within - especially with the increased stressors and challenges brought on by the COVID-19 pandemic. Sonia believes that the mind, body and spirit are all connected and works with you to explore, grow and heal. Sonia is committed to offering her clients a judgement-free, empathy-filled space through a trauma informed lens.
She works from a strength-based, collaborative and holistic approach utilizing a variety of techniques and interventions that are designed to match individual needs. Her calm, caring and open-minded attitude helps clients feel comfortable, respected and understood as they grow at their own pace.
Spoken languages: Punjabi and English
Kinesiology (Active Rehabilitation)
Therapy Now
Newton Surrey
"Make your long-term healthcare goals a reality with a personalized rehabilitative program. Invest in your physical future today. Book a kinesiology session.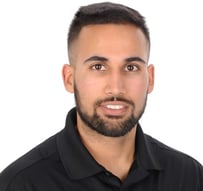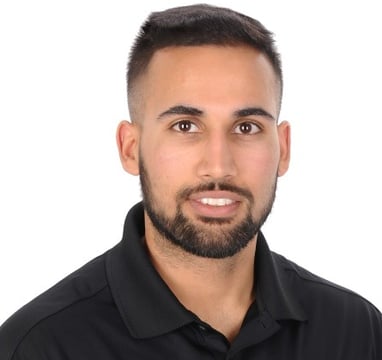 MANNY IS ACCEPTING NEW PATIENTS.
Manny graduated from Simon Fraser University to earn his Bachelor of Science, majoring in Kinesiology. Recently, Manny graduated from the University College of Dublin to receive his Master's in Physiotherapy. While waiting for his Canadian physiotherapy license, Manny is a BCAK-registered Kinesiologist with in-depth knowledge and experience in stroke rehab, neurological rehab, musculoskeletal injuries, and clinical settings.
Manny's passion for health and fitness started at the young age of 5 as he grew up playing many sports from soccer, basketball, football, and ball hockey. In his free time, he enjoys spending his time hiking or weightlifting. Manny strives to educate and treat clients using the most recent evidence-based practice/treatment to help people get back to their normal.
Spoken languages: Punjabi and English
Surrey Newton,
Kinesiologist (Active Rehabilitation)
Therapy Now
Newton Surrey
Book a nutrition session.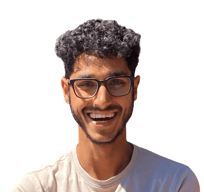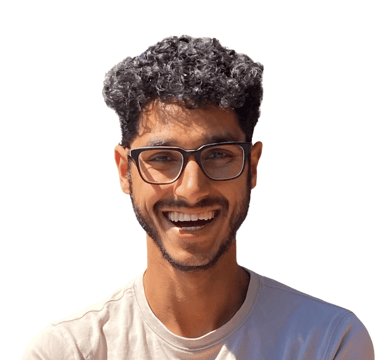 ANDY IS ACCEPTING NEW PATIENTS
Andy Bains is a Nutritionist with a Bachelor of Science from the University of British Columbia where he focused on how our bodies work (physiology) and how we make decisions (psychology). While battling his own health struggles, Andy found mixed messages on what to do exhausting and was determined to solve how we can overcome our health struggles. He used this passion and his academic foundation to switch his focus to nutrition. He is currently finishing his Master of Science in Human Nutrition at UBC under Dr. Tamara Cohen (RD, Ph.D.) in her Nutrition and Eating Behaviour Lab. Since 2016, Andy has been working with others to help them eat healthier, lose weight, and achieve life-long success.
Clients describe sessions with Andy as engaging, fun, and incredibly informative. Andy prides himself as a lifelong learner. He uses his thirst for knowledge to solve problems many face and finds addressing the challenges of living healthier to be the most rewarding. His practice is holistic, evidence-based, and tailored to meet you where you are at. He will share with you why it is so hard to eat healthier, what healthy eating looks like, and create a plan for you to get started with. Specifically, clients enjoy Andy's myth-busters attitude to nutrition topics as they learn the truth about healthy eating. In addition, his clever use of analogies engrains nutrition knowledge so clients understand the why behind the changes they are making.
Spoken languages: Punjabi and English
Surrey Newton,

Nutrition Coach (Weight loss + Performance)
Registered Massage Therapist
Therapy Now
Newton Surrey
Book a Massage appointment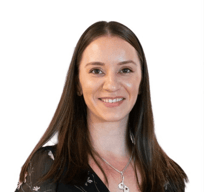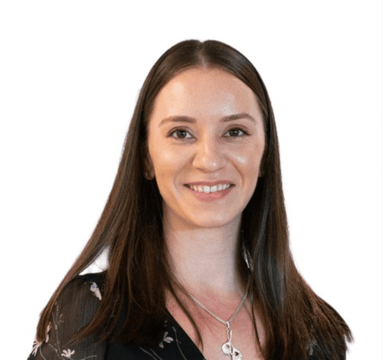 Maria Jarkova (New team member)
Surrey Newton,

Registered Massage Therapist (RMT)
MARIA IS ACCEPTING NEW PATIENTS
Maria is passionate about health-care. She believes that staying active, be it playing sports, practicing yoga or simply going for a daily walk, is an important aspect of everyone's health and well-being.
After working for 10 years in the corporate world as a CPA, Maria decided to change her career and become an RMT. She completed a diploma in massage therapy at Vancouver College of Massage Therapy and graduated with Honors in August of 2022. Maria understands the pains and aches one might feel working a desk job. She believes that massage therapy can help manage aches from muscle tension, referral pain from trigger points, headaches, stress, signs of nerve impingement or other conditions.
Maria is an avid hiker and loves doing sports such as skiing, rock climbing, swimming, biking, and kayaking. She has learnt through her own experiences with injuries how important massage therapy can be in injury healing and rehabilitation. Conditions such as strains, sprains, surgical scars, post injury muscle atrophy, tendinopathy, can all benefit from massage treatments.
Maria also enjoys working with clients who have central nervous system conditions such as Parkinson's, Cerebral Palsy, Multiple Sclerosis, brain injuries and other conditions. While applying various relaxation massage techniques, she aims to bring a positive impact to one's body.
"I begin therapeutic relationship with honesty and open communication. I offer a customized treatment plan that I build together with my client because only they truly know their body. My goal is to address my client's concerns in a safe and effective manner. I think that massage treatment does not end at the clinic, thus I like to promote long-term care with homecare stretches, exercises and hydrotherapy". - Maria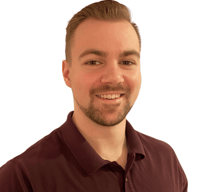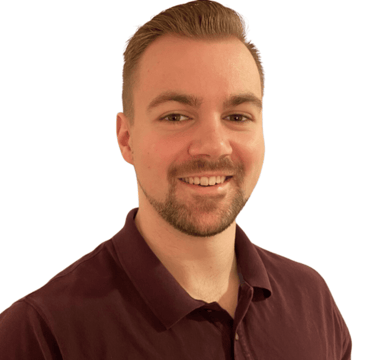 Surrey Newton,

Registered Massage Therapist (RMT)
BRANDON IS ACCEPTING NEW PATIENTS
Brandon graduated from the Academy Canada massage therapy program in St. John's, Newfoundland and Labrador in 2019. He has experience treating a wide variety of issues and injuries using massage, as well as a history of personal training, allowing him to make effective use of exercises and movement recommendations to help his clients improve. Even if you do not have specific issues or pain you need to work on, Brandon can provide general relaxation treatments. He always allows clients to communicate what their preferred options are, and create an approach to treatment that best suits their needs and goals.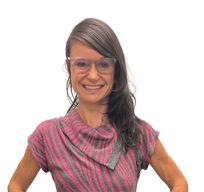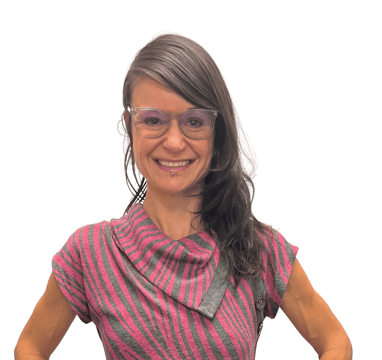 Surrey Newton,
Registered Massage Therapist (RMT)
PETRA IS CURRENTLY ACCEPTING NEW PATIENTS
Registered Massage Therapist since 2009.
Petra Jurcak graduated from Vancouver College of Massage Therapy in 2009. She treats with a gentle heart and strong hands, using her knowledge as well as her intuition. Petra focuses on the patients' well being first, and then any condition that may be present. Her professional and friendly manner allows patients to feel comfortable and confident in her treatments, and each treatment is suited to their needs, whether it be a desire for relaxation, or dealing with an orthopedic or soft tissue complaint.
Petra is trained in the safe and effective treatment of many physical complaints, and a wide variety of orthopedic and systemic concerns; some of these include pregnancy-related discomfort, post-fracture/operative complaints, soft tissue injuries, arthritic pain, headaches, and stress.
As a former instructor at Vancouver College of Massage Therapy, Petra spent close to five years sharing her knowledge with future RMTs, and has always done the same in the clinic through patient education. She very often incorporates homecare advice into treatments to help patients discover ways that they can potentially improve their quality of movement, and proactively decrease some of the discomfort that may be present in their body.
Outside the clinic, Petra follows a health-focused lifestyle, spending her time learning more about the body, and what makes it function well, whether it be through exercise, or nutrition; One of her future goals includes becoming a certified yoga instructor. An important part of her life is getting out into nature, and you can often find her exploring the mountains and forests, or simply tending to her plants at home. In her spare time, she also creates handmade jewellery, and art pieces. It has always been very natural for Petra to work with her hands, and she is quite passionate about what she does.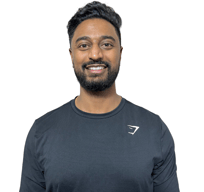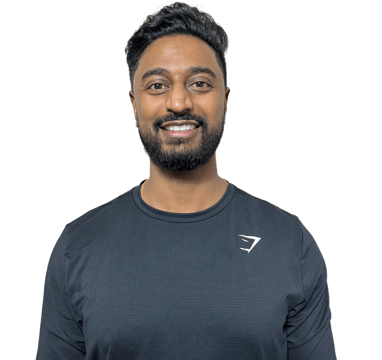 Surrey Newton,
Registered Massage Therapist (RMT)
VIKASH IS CURRENTLY ACCEPTING NEW PATIENTS
Bio coming soon..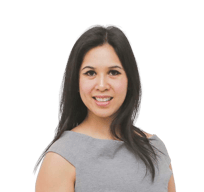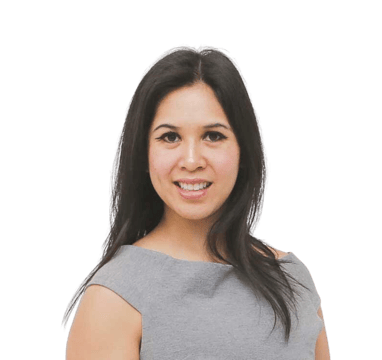 Surrey Newton,

Registered Massage Therapist (RMT) + Owner
CURRENTLY NOT ACCEPTING NEW PATIENTS. Please call the office to book an appointment at 604-401-0459.
Registered Massage Therapist since 2010, Fascial Stretch Therapist Level II
"It's never too late to start listening to your body and give it what it needs. "
Amanda believes health is an essential part of life. She has been lucky enough to find one of her passions in life - massage therapy - and is grateful to be able to do this as her career. As a massage therapist, her goal is to listen to patient's needs and to help them achieve their maximum potential through a combination of modalities. All patient treatments are customized and designed based their assessment which may include functional movement, strength testing, and special tests. Amanda focuses mainly on obtaining functional range of motion, strength and power, aligning structures and guiding muscles to perform to its optimal ability by looking at the entire body's structure.
Amanda has the experience in treating the following lock jaw, TMJ dysfunction, wry neck, headaches, stiffness, whiplash, strain, spasm, pre- and post-surgical, impingement, frozen shoulder, dislocation, thoracic outlet syndrome (TOS), tingling, weakness, tennis elbow, golfer's elbow, carpal tunnel, rib subluxation, rib immobility, back strain, spasm, pelvic malalignment, sacroiliac joint dysfunction, sciatica, runner's / jumper's knee, patellofemoral dysfunction, outside knee pain, ankle sprains, irregular gait, over-pronation in the foot.
She is previous teacher assistant at the Langara and CDI Registered Massage Therapy program. She has assisted in teaching Manual Skills I and II, Neurology, and Orthopeadic review.
Outside of being a registered massage therapist, Amanda values new experiences whether it is traveling, watching live events, learning a new sport or skill, or watching her little girl grow and learn new things. She currently enjoys running, playing tennis and ultimate frisbee, but you can maybe catch her playing beach volleyball or shooting around the basketball court.
"Excellent customer service. Excellent Massage and Chiropractor. I'm definitely coming back."
- Hubert S.
"I am struggling with some personal stuff to do with my sons. Sonia was great. My first time with her yesterday and she was so helpful and I felt very comfortable and looking forward to my next visit."
- John C.