Experience Effective Acupuncture treatment in Surrey, BC
Are you ready to embark on a life-changing journey towards vibrant well-being and holistic healing? Look no further! Welcome to Therapy Now Wellness Clinic, where we focus on empowering individuals like you to achieve optimal health and vitality through the incredible power of acupuncture.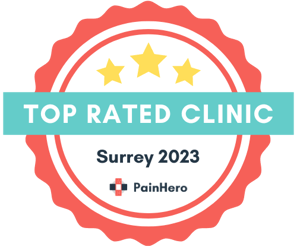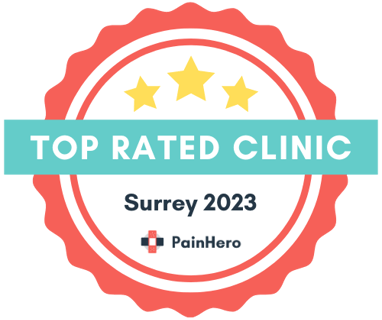 $120 for your first visit 50 min
$110 for each subsequent (40 - 50 min)
We are a
Top Rated Acupuncture Clinic
in Surrey BC
At Therapy Now Wellness Clinic, we understand the importance of hiring highly skilled acupuncturists. That's why we carefully select practitioners who are not only experienced but also possess a wealth of knowledge in their field. We are committed to ensuring that every client receives the highest level of care.
When you choose Therapy Now Wellness Clinic, you can expect the best acupuncture treatment in Surrey Newton. Our skilled and experienced acupuncturists utilize a variety of techniques to provide relief from pain and various medical conditions. From traditional needle therapy to cupping, massage, acupressure, and electronic needle stimulation, our practitioners have the expertise to alleviate your aches and ailments effectively.
Rest assured that all our acupuncturists are registered with the College of Traditional Chinese Medicine Practitioners and Acupuncturists of British Columbia (CTCMA). This accreditation enables us to directly bill major insurance companies, making the payment process hassle-free for our valued clients.
Experience the benefits of acupuncture at Therapy Now Wellness Clinic in Newton, Surrey. Our team of dedicated professionals is here to improve your health and help you achieve optimal well-being. Contact us today to schedule an appointment with a trusted Surrey acupuncturist.
Take a look at our Registered Acupuncturists (Ac.)
Acupuncture treatment is a type of ancient Chinese medicine therapy. During the session, the use of very thin hair-like needles are inserted into specific points on the body in order to stimulate and improve the flow of energy known as Qi (or "chi") throughout the body to promote increase circulation and encourage your body's natural healing and immune response. Treatments can provide both physical and mental benefits.
What can an
Acupuncturist Treat?
Musculoskeletal Issues
Neck pain

Menstrual pain

Sciatica

Headaches and Migraines

Jaw pain (TMJ disorder)

Bursitis and Tendinitis

Joint Pain and Arthritis

Motor Vehicle Accident related pain

Sports Injury related pain

Over-Use / Repetitive Strain Injury related pain

Fibromyalgia
Respiratory Illness
Asthma

Bronchitis

Pleurisy

Allergies
Systemic Problems
Neurological syndromes

Digestive disorders

Genitourinary problems

Circulatory problems
Ear, Nose and Throat Problems
Chronic ear infections

Recurrent sore throats

Frequent colds

Glaucoma

Sinusitis (Sinus infection/inflammation)

Tinnitus (Noise or ringing in the ear)
Pregnancy Issues
Back pain and Sciatica

Digestive upset

Edema (Swelling)
Emotional Issues
Anxiety

Depression

Insomnia

Nervousness

Neurosis
Experience an improved sense of wellbeing with acupuncture.
Book your session today and begin feeling the benefits.
Do your acupuncturists direct bill to ICBC ?
Yes, our acupuncturists are ICBC approved except for Andy (Di) Le. If you have been in a car accident and have insurance with ICBC, you will be covered up to 12 treatments. If your motor vehicle accident date was over 3 months ago a doctors note is required, if not, no doctor's note is required.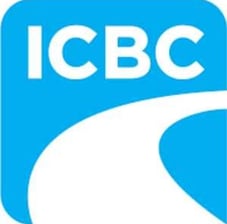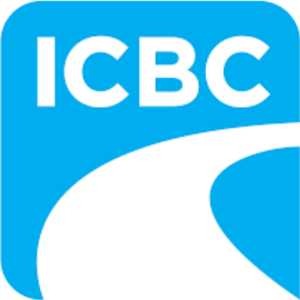 Frequently asked question
Do your acupuncturists direct bill to my insurance company?
We do direct bill to major insurance companies. Please make sure you check with your insurance company plan to make sure you are approved for direct billing for acupuncture.
Frequently asked question
Why should I choose Therapy Now Acupuncture?
Unparalleled Expertise: Our team comprises acupuncturists who possess unrivaled knowledge and expertise in the field. With years of experience and a deep understanding of Traditional Chinese Medicine, our practitioners are dedicated to helping you unlock your body's innate healing potential.

Tailored Approach: We believe that every individual is unique, and their healthcare should reflect that. At Therapy Now Acupuncture, we take the time to understand your specific health concerns and goals. By tailoring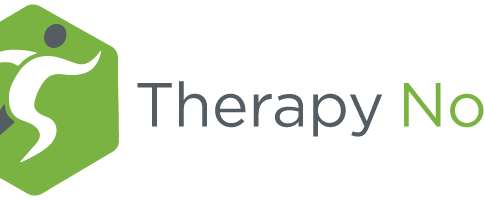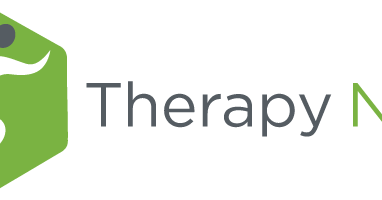 Frequently asked question
our treatments to your needs, we ensure that you receive the most effective and personalized care possible.
Unleash Your Vitality: Acupuncture is a time-tested therapeutic modality that has helped millions of people around the world achieve optimal health. By restoring the harmonious flow of vital energy, or Qi, throughout your body, acupuncture promotes balance, reduces pain, relieves stress, enhances mental clarity, and revitalizes your overall well-being.

Remarkable Results: Our patients consistently report transformative results from their acupuncture sessions. From alleviating chronic pain and migraines to boosting fertility and improving sleep, our treatments have helped individuals reclaim their lives and thrive in ways they never thought possible.
Easy Booking Process: We understand that your time is precious, which is why we've streamlined our booking process to be quick and effortless. Simply give us a call or use our convenient online form to secure your preferred appointment slot. Our friendly team will be delighted to assist you every step of the way.
Surrey Acupuncturist
Near Me
240 - 13711 72 Avenue, Surrey, BC, V3W 2P2

Acupuncture Hours
Monday 10am - 8pm
Wednesday 12 am - 7pm
Thursday 12 am - 6pm
Friday 12 am - 6pm
Saturday 10am - 2pm

Contacts
604-401-0459
info@therapynow.ca
Book an appointment
therapynow.janeapp.com
Learn More about
Acupuncture