Therapy Now is excited to that Osteopathy is now offered in our clinic.
New to Therapy Now Clinic
Osteopath Clinic
in
Newton, Surrey
At Therapy Now Wellness Clinic is pleased to introduce our newest treatment - osteopathy!
A qualified Osteopath in Surrey, BC, is one who specializes in Manual Therapy for musculoskeletal health, pain relief, rehabilitation, and holistic healing. Osteopathic Treatment, as an alternative medicine practice, focuses on natural healing and aims to restore your body's balance and promote overall wellness. It embraces the principles of natural healing, offering a drug-free and non-invasive approach to address various health concerns, including lower back pain.
Please Say Hello to our...
Newest Osteopathic Practitioner,
Andy (Di) Le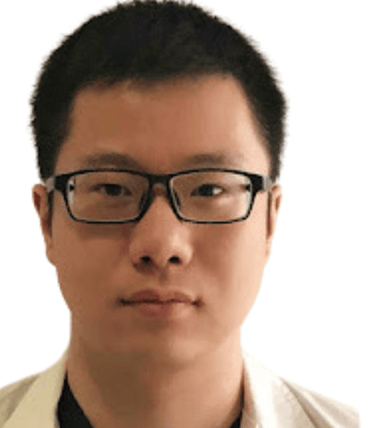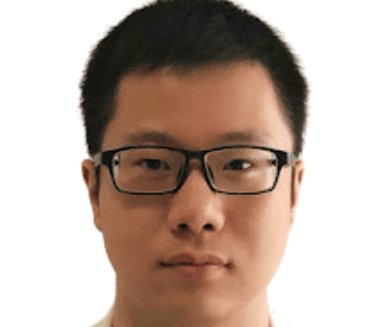 Osteopathy is built upon an understanding of human anatomy and physiology, with a focus on ensuring the body is optimally aligned to allow for normal movement. If the body's structural balance is impaired due to injury or another condition, local circulation can be restricted, making it harder for the circulatory system to detoxify the area; likewise, nerve paths may also become imbalanced. These issues can contribute to pain, illness and potentially serious diseases without proper treatment. Osteopathic therapy can help correct these issues and restore optimal health.
Osteopathy is an effective and safe way to maintain optimal health. It is a manual therapy focused with how the body moves together as a unit. Osteopathy understands that pain or issues in one area may cause compensations in another area, so it's important to look at the whole body when assessing a problem. Osteopathic practitioners use various techniques such as joint articulation, visceral and cranial release, and myofascial release to help restore homeostasis for their patients. The result? Reduced stress on areas like knees and hips and symptomatic relief - plus improved functional biomechanics throughout the entire body, meaning better posture, reduced headaches and improved digestion.
What should you
expect
our of your
osteopathic session
?
During your consultation, our experienced Osteopath will conduct a comprehensive assessment, taking into account your medical history, lifestyle, and specific symptoms. This assessment will help identify any imbalances or dysfunctions in your musculoskeletal system that may be contributing to your lower back pain. Through Manual Therapy techniques such as soft tissue manipulation, joint mobilization, gentle stretching, and spinal adjustments, the Osteopath will work to improve your mobility, relieve tension, and restore proper alignment within your body.
In addition to the hands-on treatment, Osteopaths emphasize the importance of postural education. They will guide you on ergonomic adjustments, exercises, and stretches to support healthy posture and reduce stress on your lower back. Moreover, Osteopaths often provide lifestyle recommendations tailored to your needs. These recommendations may include incorporating regular exercise, stress management techniques, and healthy habits into your daily routine, contributing to long-term pain management and overall well-being.
The holistic approach of Osteopathy considers your body as a whole, taking into account the interconnectedness of various systems. By addressing the root causes of your discomfort and promoting natural healing, Osteopathy offers benefits beyond just pain relief. It provides individualized care that aligns with your specific condition, ensuring targeted results and long-term preventive measures to reduce the risk of future lower back pain.
If you're seeking a non-pharmaceutical, personalized approach to managing your lower back pain and enhancing your overall health and well-being, consult a qualified Osteopath in Surrey, BC. They will develop a treatment plan tailored to your needs, helping you on your journey to a pain-free life and improved quality of life.
Surrey Osteopathic Treatments
Craniosacral Massage (CST)
Craniosacral Therapy (CST) is an effective manual therapy technique light touch and the evaluation of the movement of fluids in and around the central nervous system, aiming to reduce tension in this area.
Visceral Massage
Visceral massage (also known as visceral manipulation is an integrative approach to health and healing, which uses specialized hands-on techniques to help the internal organs of the body move more freely within their normal range of motion. Visceral manipulation promotes physical functionality and provides a safe and effective solution for those looking to improve their overall wellbeing.
Osteopathic Manual Therapy
Osteopathic manipulative therapy (OMT) is a proven hands-on technique involves manipulating a person's muscles and joints to help treat, diagnose and prevent certain conditions. OMT is a popular choice of treatment for those who suffer from chronic pain.
What can an
osteopathic manual practitioner
treat?
An osteopathic practitioner treatment of the whole body and can be a beneficial form of therapy for most conditions a patient experiences. Osteopathy can be helpful in recovery and healing from injuries, the treatment of pain, and facilitating your body's ability to naturally heal itself.
Musculoskeletal Issues
Neck pain

Back pain

Menstrual pain

Sciatica

Headaches and Migraines

Jaw pain (TMJ disorder)

Bursitis and Tendinitis

Joint Pain and Arthritis

Motor Vehicle Accident related pain

Sports Injury related pain

Over-Use / Repetitive Strain Injury related pain

Fibromyalgia
Pregnancy Issues
Back pain and Sciatica

Digestive upset

Edema (Swelling)
Respiratory Illness
Asthma

Bronchitis

Pleurisy

Allergies
Ear, Nose and Throat Problems
Chronic ear infections

Recurrent sore throats

Frequent colds

Glaucoma

Sinusitis (Sinus infection/inflammation)

Tinnitus (Noise or ringing in the ear)
Systemic Problems
Neurological syndromes

Digestive disorders

Genitourinary problems

Chronic infectious disease

Circulatory problems
Ready to start feeling better? Make an appointment today to take that first step.
Does my insurance company cover
osteopathy?
More and more extended benefits companies will now cover osteopathy. Please check with your company for the specifics of your plan. We do know the following insurance do recognize and cover osteopathy:
Alberta Blue Cross
Pacific Blue Cross
Medavie Blue Cross
Sunlife
Green Shield Canada
Equitable Life
OSTEOPATH MANUAL THERAPIST
Near Me
Clinic Updates + Health Tips
Questions? Feel free to contact us at our Surrey Newton Location .